Choosing a DVD Drive
August 17th, 2006 |
Optical Drives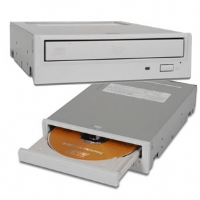 Toshiba 16x Dual Layer and 16x DVD ROM OEM
The DVD format is not that new but has been given a boost by the fact that they are becoming more popular and DVD writers becoming more and more affordable.
DVD-Rom
This is basically a DVD reader. You can watch movies or transfer the information from the DVD to your computer.
DVD+RW and DVD-RW
As with CD drives DVDs eventually become capable of being written to.
DVDs have two standards though. The first and most common is DVD+R and DVD+RW the "+" indicating the standard that is used. The other kind is DVD-R and DVD-RW the "-" indicating the other standard is used.
When buying a DVD writer make sure it can write using both standards as there are are instances when both are needed, but the "+" is more common.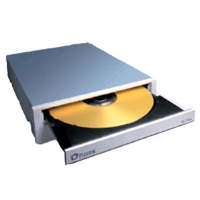 Plextor PX-716A/SW 16X dvd Burner
What makes a DVD better?
CDs and DVDs are essentially the same technology. They both use lasers to read from the shiny surface of the disc.
The difference is how packed the information is. DVDs have a much more closly arranged pattern. This requires a more accurate laser to read these more precise details. Another difference is that the "+" technology of DVDs allows the disc to be written in two layers. By adjusting the frequency of the laser, it is able to write to a seperate layer beneath the main layer.
Do I really need all this?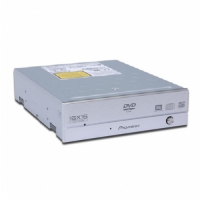 Pioneer DVR-A09XLC Silver 16X Dual Layer DVD-/+RW
DVDs are very useful. The ability to store up to 4.7GB of data (about 6 or 7 CDs) makes it extremely useful for moving and backing up lots of information. Another bonus is that a DVD drive is backward compatable, meaning it will read CDs as well.
If you need a DVD drive, I would recommend a DVD writer, or at least a DVD/CDR combo drive, that will read DVDs, but write and read CDs. If I bought a new drive I would go all the way and get a DVD writer, but maybe wait till they become faster, and cheaper.